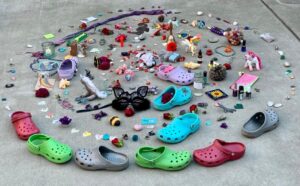 A Celebration of Life for Melissa Assilem took place on Saturday, February 19, 2022. Thank you for sharing your memories!
9 entries.
Spent my whole homeopathic life with Melissa close at hand. She was a pioneer and unique homeopathic spirit as well as a courageous and compassionate woman. The seven years of Greek seminars were times we will never forget. Here is a video of some pictures of Melissa from those times. Your light, love and wisdom lives on and will never be forgotten. Thanks for the love we shared with you. Shine on dear Melissa. See you on the other side. https://youtu.be/dFxk39WC_Gg
I first heard of Melissa from our mutual friend, Rosko. He told me of his friend, Melissa, who had just moved to the Bay Area from Europe. He went on & on telling me about the mystical, magical wise women who I had to meet. I was blessed to then meet Melissa & attend a number of her inspiring seminars.
Dear and lovely blessed Melissa Sister-friend friend and ally There is a void in my life where you used to be…. Homeopath extraordinaire, Uniquely you and One-of-a-kind Witchy and wondrous Daring and wild Treating Women Well Was your domain In sickness………and in health With your teachings and ways We had all to gain Your wisdom is our wealth Radical innovator With Lac Lupaninum You'd have us howl at the moon We'd feel into the remedies As each one was born….. A great awakener Singing to trees Birthing new remedies Engaging with bees Matridonal Remedies The remedies of our time For Life's transitions and Rites of Passage Your genius was sublime With enormous gratitude From deep in me I'll continue to celebrate Teaching your teachings With respect With ritual And Sacred Ceremony Lorraine Grayston 2022
Melissa, I heard an interview you gave on the Herbal Highway some twelve or fourteen years ago, and I was entranced! You have added so much depth and wonder to my experience with flower essences, and I still cannot believe I haven't scraped the pennies together to purchase the entire set of Tree Essences!!! I talk about them every time I teach a class on FEs, and always direct students to explore your amazing offerings! Thank you for being a bright spot in a world that can feel a little dark.
I remember the first time I met Melissa, we had lunch at a cafe on College Avenue. I immediately felt a deep kinship with her and was fortunate to become dear friends with her! Her work was deeply feminine and she was a champion of deep healing for women. Her books and essences have helped me in my quest to help women heal. I treasure our conversations and miss her deeply.
I feel blessed that that not only did I learned a great deal from Melissa, but also that I got to call her my friend. The knowledge of the Matridonal Remedies that she blessed the world with has and will continue to help many recover from deep seated traumas. Thank you Melissa for coming and imparting this much need wisdom!
Melissa, your comfort with the two worlds, one of spirit and one of earth, was inspiring. You empowered women by your example and your originality. Rest in Peace
Melissa. you were a gem, a true character and wonderful colleague. I loved our time together. I was looking at old photos of my time in CA, including the party we had when I was leaving and there you were with all our other homeopathic buddies. Warm memories and thanks for being part of my life
Thank you, Melissa, for shining your light so brightly! Your wisdom and insight continue to inspire my everyday work, and to bring peace and harmony to so many, many in need!!