We're sad to say that Melissa passed away in December of 2020. Her large body of work goes on, however, and her books are still available for ordering through this website. Her Greek Tree Essences will again be available very shortly.
Thank you for your interest in Melissa's work.
There are many things to explore here about my work. There is a short account of how I practice homeopathy, and you will find links to articles and interviews, as well as descriptions and reviews of my three books along with a list of where you can purchase them.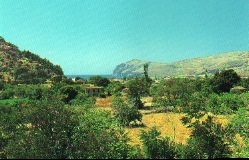 Discover here the Essences of Greece with the story of the set of 20 Tree Essences along with a description of how to use them. Check out the video of mycelium growing under the earth in the description of tree number 20, Oak's Mushroom. You will find a description of the StarShine Essences for the 12 constellations of the zodiac plus the extra one for the guardian constellation Dracona. Then are also some Blended Harmony Essences among them Dream Catcher, Brighten Up, Women's Fruity Fertility and Menopausal Magic. These were all made from wild flowers essences and a few of the trees. There is the story of the wild flowers used and some of the myths about them that have passed to us though the centuries. I have included the story of the 3000-year-old village of Eressos, on the Island of Lesbos where the plants for the Essences grew. All the flowers and trees used are growing within a few kilometers of the house I lived in during my 20 years there as a part-time resident. I hope you enjoy your journey through my website. ~ Melissa